Point of Purchase Signs
Sell your products faster and more efficiently!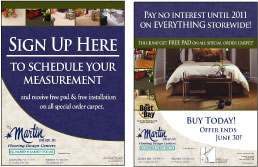 A good point of purchase display and draw the crowd your way! We can make hanging displays, graphics you can place in a sign frame or put on a table top. We can also make flexible graphics that can fit into pre-existing sign frames or be adhered to a surface.